Lumens Leather
• original leather craftsmen since 1982 •
Lumens India has a seasoned organisational hierarchy and are a third generation leather specialist. We are a dependable resource for end-to-end production right from raw hides procurement to designing, manufacturing and exporting of goods. Being a turnkey processing center for leather translates to far greater control over the quality of the product at each crucial step.
At Lumens, functionality and craftsmanship are ingrained in our finishing. Our range of products demonstrate a myriad of techniques, both processing and finishing. A fine example would be hand embossing by Indian artisans under the watchful eye of Lumens' designer team.
• ART OF CUTTING •
Leather cutting is a finicky and precise process. Our wonderful craftsmen are very cued in to the larger picture when it comes to laying out the hide and deciding on the cuts. We use hand cutting to maximise the quality of finished pieces and minimise leather wastage.
• COMPONENT DESIGN •
Meticulous finishing of inner components and detailing is fundamental to our process. The right grains and grades of leather and the right parts of the hide are used for varied sections to enhance the finish, feel and durability.
• PERFECT STITCH •
Sewing is an underrated but significant part of the process and is decisive in product longevity and design. We have experts in thread work combination with printed and leather suede. Machine threading with our artisans' finesse ensures sartorial elegance and durability whilst maintaining the integrity and craftsmanship of the design.
• LEATHER FINISHING •
Functionality and craftsmanship are ingrained in our finishing. Hand embossing done by Indian artisans under the watchful eye of our designer team adds uniqueness and finesse. The right finishing touches such as high quality accessories complements the opulent leather. We are always respectful of the design's identity and work to translate that intent over to the finished product.
• Lumens Advantage •
Infrastructure and processes
Lumens can boast of modern production facilities with a production capacity of up to 1 million square feet in finished leather. We handle all production right from raw hides procurement to designing, manufacturing and exporting of goods. Our in-house laboratory is critical to quick sample development and research. We have accumulated experience and scalability both in product quality and range. Strict security and production policies are maintained with regard to design integrity to adhere to a globally acceptable working standard. We produce top quality leathers for various applications. All our chemicals are imported from companies that are REACH compliant. Detailed quality checks and packing ensure consistency and reliability.
Our Tannery
• THE BEST WET BLUE AND WET WHITE IN THE COUNTRY •
Our dry tannery unit producing the best wet blue and wet white. We house the best selection of Indian hides, predominantly medium sized. Leather is graded and dyed as per client specs. Our modern facilities with an array of drums highlights our range of processing capability. Our team of in-house technicians, with their accumulated experience and knowledge are essential to the foundation of leather processing. Our passionate tanners process drums individually to enhance the character of the leather.
Our Ethics
We at Lumens are conscious of our environmental responsibility and aspire to constantly re-evaluate our facilities and processes. Our chemical treatment plants aim to adhere to ethical standards of leather manufacturing and employee safety. Our industrial fans and safety conscious circuit boards are designed and implemented for longevity and safety. We strive towards a clean and healthy working environment and aspire to comply with current workplace welfare practices.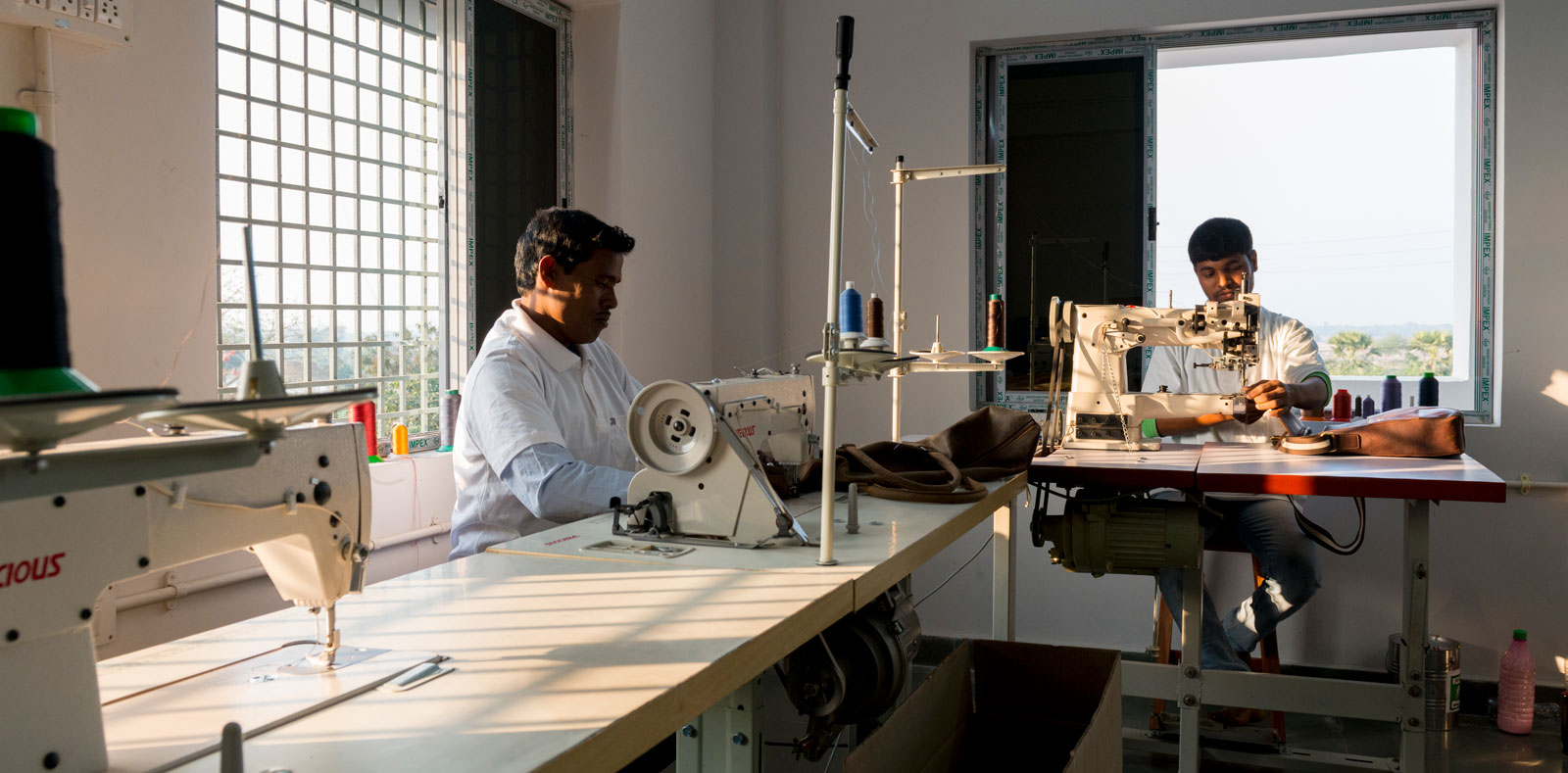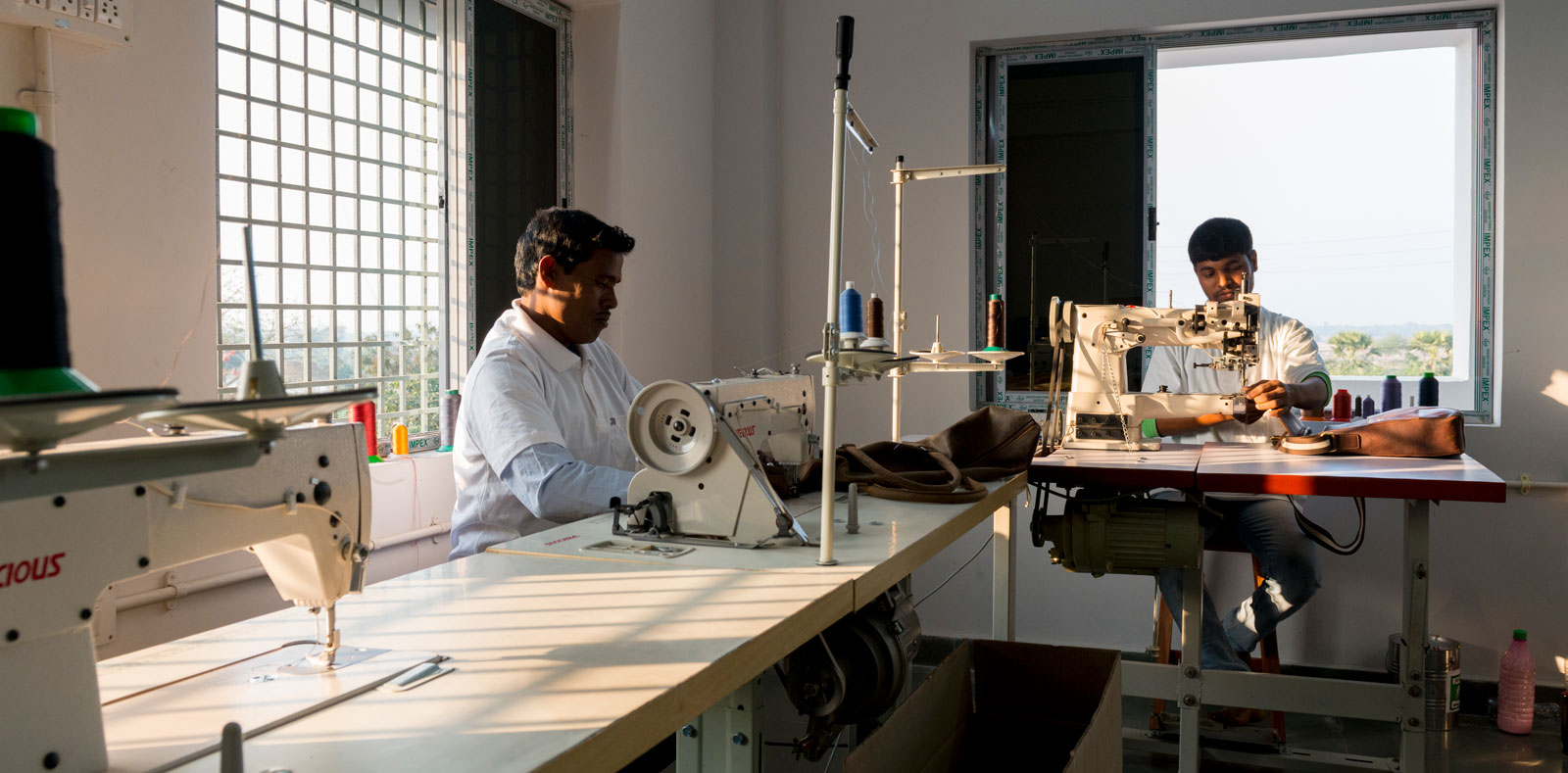 Connect with us
Call us at anytime for enquires or further details M: (91) 98363 40052